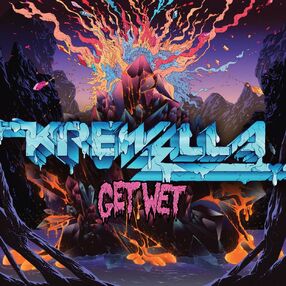 For those who don't know. Get Wet is Krewella's debug album (Play Hard doesn't count). The album is made up of 14 tracks, none of which bare the album name which kinds shocked me looking at Krewella!s history. So for the 3 losers who don't know what it is, shut up and read the review and prepared to get wet.
Given the album name it'd obvious the album is very child friendly Obvious lie and most of the tracks are about fun water rides. All joking aside, the album revolves around sex and depression. Cause as we all know, sex is the best thing in the world; ignored the fact I'm a 14 year old virgin. But seriously I don't really think there are any bad tracks in this album however this is my musical preference. So I'll talk about 2 different songs from. Of course these will be the tracks that stood out to me.
Human (acoustic)- If all music was like this I would be at peace with the world. It's a truly beautiful track that I think most people my age would be able to relate to. With powerful lyrics and a peaceful melody, not to mention the amazing drop, this is my favourite song in all of music. Well... I'm totally not being biased duets my emotional stand point pfft, stfu.
Ring of Fire- I freaking love this song. It's the type of song I can listen to no matter what mood I'm in, it's almost perfect. Except the drop is kinds shitty. The lyrics are nice. I'll probably put if on my revising playlist; it should help me concentrate.
We had some tracks that we already knew of, Alive, Killin' It, Live for the Night and Come and Get It. Shout out to Dancing With the Devil. Overall I give Get Wet a 8.34/10. Sorry for the short review.